New to Group
Thu May 21, 2015 12:12 pm by leeG
HI All, thanks for letting me join, i was diagnosed two yrs ago, altho had symptoms for much longer and now wonder if the MCTD started in my 30s when i was diagnosed with chronic fatigue. now also have raynauds, hashimoto's, blepharitis (sp?), asthma, and multiple allergies, Plaquinel has amazing effects until i had a severe reaction, and now on Atabrine (quinacrine) but its not as effective. …
Comments: 0
New to group, New to disease
Tue Aug 26, 2014 5:58 am by MissDaisy
Hello,
I am a 36 year old female with 3 boys, ages 4-9, and I work as a 911 Dispatcher. I started having symptoms about 3 years ago starting with lumbar pain. I put it off for well over a year thinking it was just over-exertion. When I couldnt take the pain anymore as it was constant, and even just turning my head to the side caused severe pain. I got to the point that standing, sitting, and …
Comments: 1
How much pain before accepting medication?
Fri Sep 19, 2014 9:46 pm by josephine landau
Hi - My names Jo, I'm 42.
I was diagnosed in January of this year with MCTD, after a year or so of growing symptoms (Reynaulds, aching joints etc) I am a working mum with 2 boys, so my days are fairly hectic.
I take B12 injections for fatigue, Levothyroxine for low thyroid and Tegretol for an epileptic seizure I had 10 years ago -So I was reluctant to add to my drugs list and I declined any …
Comments: 0
Not yet diagnosed teen from Finland
Thu Mar 27, 2014 6:12 am by finnishgirl
Hi everyone!
I was happily suprised when I found all this great stuff for us MCTD patients! And hope to get to know some people with this illness. Because there's not a lot of stuff for us in Finland.
I'm a 15-years-old girl from Finland. I still haven't got a diagnosis for MCTD, but my rheuma specialist has suggested it after many years of different tests. And it seems to be logical, I have …
Comments: 0
Another Australian story
Fri Nov 29, 2013 9:50 am by Ozzie1954
First of all, it is so good to find a forum with people who have been going through the same issues. I was doing a search on earache/jaw pain which is afflicting me this morning and found this forum.
My story begins in 1987 but probably goes back a lot further because of other issues that surfaced in my teens. It started after I had a bout of the flu, went back to work where I was handling …
Comments: 1
New from California.
Fri Jul 26, 2013 10:28 pm by mollyingrid92
Hello! My name is Molly, 20 years old, California resident. At the beginning of the 2013 year I noticed I was having really bad knee pains that would last for a while. When I finally went to see my doctor, he moved my leg around to see how my knee was working. Then he did this weird on where he would put a hand flat on the side of my knee and with the other hand push on the opposite side of my …
Comments: 8
This is all new!
Thu Apr 18, 2013 2:35 am by Admin
Ive never run or created a forum before so there may be some bugs, please let me know as soon as possible so I can correct them! I hope you find it easy to use!
Admin

Comments: 9
Hi from Australia
Tue Apr 30, 2013 12:46 pm by gorillagirl
Hi everyone

A brief bio. Female, 45, Hashimoto's since young. Started with flare ups after activity, sore joints and muscles, feeling sick, bloods abnormal and high CRP and ESR, symptoms pointed to lupus. Doctor nightmare for some years, the usual, it's just your thyroid and you have fibro, maybe you have narcolepsy, others haven things worse than you blah blah blah.
Found a good GP, …
Comments: 8
Newbie, new to the dx, but not to the symptoms
Tue Apr 30, 2013 2:20 pm by Lenorekitty75
Hello Everyone !

Just came across this site today. Which is odd because I've been googling MCTD for months now. It's nice to know there are others out there in the world who could relate to what has become my life. Although I have frequented lupus and MS boards over the last 9 yrs and had wonderful support.
I am Christina, 37...mum of 3 the youngest is 3 and the oldest is 14. The Dr's have …
Comments: 4
June 2019
| Mon | Tue | Wed | Thu | Fri | Sat | Sun |
| --- | --- | --- | --- | --- | --- | --- |
| | | | | | 1 | 2 |
| 3 | 4 | 5 | 6 | 7 | 8 | 9 |
| 10 | 11 | 12 | 13 | 14 | 15 | 16 |
| 17 | 18 | 19 | 20 | 21 | 22 | 23 |
| 24 | 25 | 26 | 27 | 28 | 29 | 30 |
Calendar


Hey everyone,
My name is Laney I am a 28 year old mature student, just about to finish my degree! This time next week my exams will all be over, scary! Symptoms started September 2010 rapidly and within a few weeks I was in hospital unable to move, walk, dress myself etc., initially the rheumy over in the UK (I am Irish) diagnosed me as R.A but after months of poor treatment (I was treated terribly) I decided to try my luck in Ireland and I was so lucky to find an amazing young rheumy who did every test under the sun and diagnosed MCTD. I have been up and down and on so many drugs the list is endless, currently on injections of 20mg mtx and started Rituximab at the end of Jan hopefully another infusion in July. Has anyone else tried Rituximab? My boyfriend of 3 years dumped me in November, a week after I got diagnosed with severe depressive episodes.... and 4 days after my dog dies, what a dousche! Apart from all this stuff going on, I have tried to remain positive and pus on with uni work and try not to dwell on things. I done a 8 week course in Mindfullness which I found really helpful for depression, anxiety and also for insomnia and pain management. I am glad to have found a forum with people who understand this horrible disease.
I look forward to chatting to you all x

Laney84

Member





Posts

: 14


Join date

: 2013-05-02



Hello Laney, glad you found us

Sounds like you might be better off without the boy friend. Congrats on your upcoming degree, Well done

I have no experience with the med you mentioned. Sorry to hear about your dog.
I am excited to watch this forum grow

Kim

_________________
"In the depth of winter, I finally learned that within me there lay an invincible summer"

Albert Camus~

kimmieg33

Member





Posts

: 42


Join date

: 2013-04-18


Age

: 50


Location

: Living in the moment



hi kim, thanks

i love that quote you have, its really lovely.
Laney x

Laney84

Member





Posts

: 14


Join date

: 2013-05-02



Hi Laney84, welcome to the forum.

I am also starting a degree in Sept which will finish when I am 27, so a mature student too!

I'm sorry about your break up. All break ups are hard no matter what the circumstances but as kimmieg33 said you seem better of without him if he broke up with you during your difficult times.

I'm also sorry about your dog dying, I am a huge pet lover & lost my dog last year so I know what you're going through.

I have also gone through depression & anxiety with this illness. I'm glad the mindfulness course has helped you through this. I might look into doing this for myself.

_________________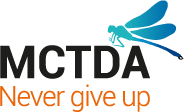 hi again, thanks for your kind words.
yea i would really recommend the mindfulness course, you can get referred through your gp i think. also i did not have to pay as i was refered by my counsellor, i think its becoming a more popular within the nhs which is good. i love animals also and going to a dog show sunday i cant wait, i will probably be really embarrassing squealing and running (hobbling) round after puppies! well done about going back to uni, it is hard going especially with the mctd (people will not have a clue nor will they care) but its worth it in the end


Laney84

Member





Posts

: 14


Join date

: 2013-05-02



I think I might go & look for the course elsewhere as the NHS have been rubbish with me about depression & anxiety!
I've bever been to a dog show & would love to go to one! Hahaha I'd be like you hobbling after the puppies & squealing & wanting cuddles!

Thanks, I'm absolutely shitting myself about going back to uni! BUT I know it is an investment in my future & *hopefully* one day me & my partner will move out to USA where his family is & I can have a better life. (if only lmao)
_________________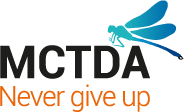 ---
Permissions in this forum:
You
cannot
reply to topics in this forum