New to Group
Thu May 21, 2015 12:12 pm by leeG
HI All, thanks for letting me join, i was diagnosed two yrs ago, altho had symptoms for much longer and now wonder if the MCTD started in my 30s when i was diagnosed with chronic fatigue. now also have raynauds, hashimoto's, blepharitis (sp?), asthma, and multiple allergies, Plaquinel has amazing effects until i had a severe reaction, and now on Atabrine (quinacrine) but its not as effective. …
Comments: 0
New to group, New to disease
Tue Aug 26, 2014 5:58 am by MissDaisy
Hello,
I am a 36 year old female with 3 boys, ages 4-9, and I work as a 911 Dispatcher. I started having symptoms about 3 years ago starting with lumbar pain. I put it off for well over a year thinking it was just over-exertion. When I couldnt take the pain anymore as it was constant, and even just turning my head to the side caused severe pain. I got to the point that standing, sitting, and …
Comments: 1
How much pain before accepting medication?
Fri Sep 19, 2014 9:46 pm by josephine landau
Hi - My names Jo, I'm 42.
I was diagnosed in January of this year with MCTD, after a year or so of growing symptoms (Reynaulds, aching joints etc) I am a working mum with 2 boys, so my days are fairly hectic.
I take B12 injections for fatigue, Levothyroxine for low thyroid and Tegretol for an epileptic seizure I had 10 years ago -So I was reluctant to add to my drugs list and I declined any …
Comments: 0
Not yet diagnosed teen from Finland
Thu Mar 27, 2014 6:12 am by finnishgirl
Hi everyone!
I was happily suprised when I found all this great stuff for us MCTD patients! And hope to get to know some people with this illness. Because there's not a lot of stuff for us in Finland.
I'm a 15-years-old girl from Finland. I still haven't got a diagnosis for MCTD, but my rheuma specialist has suggested it after many years of different tests. And it seems to be logical, I have …
Comments: 0
Another Australian story
Fri Nov 29, 2013 9:50 am by Ozzie1954
First of all, it is so good to find a forum with people who have been going through the same issues. I was doing a search on earache/jaw pain which is afflicting me this morning and found this forum.
My story begins in 1987 but probably goes back a lot further because of other issues that surfaced in my teens. It started after I had a bout of the flu, went back to work where I was handling …
Comments: 1
New from California.
Fri Jul 26, 2013 10:28 pm by mollyingrid92
Hello! My name is Molly, 20 years old, California resident. At the beginning of the 2013 year I noticed I was having really bad knee pains that would last for a while. When I finally went to see my doctor, he moved my leg around to see how my knee was working. Then he did this weird on where he would put a hand flat on the side of my knee and with the other hand push on the opposite side of my …
Comments: 8
This is all new!
Thu Apr 18, 2013 2:35 am by Admin
Ive never run or created a forum before so there may be some bugs, please let me know as soon as possible so I can correct them! I hope you find it easy to use!
Admin

Comments: 9
Hi from Australia
Tue Apr 30, 2013 12:46 pm by gorillagirl
Hi everyone

A brief bio. Female, 45, Hashimoto's since young. Started with flare ups after activity, sore joints and muscles, feeling sick, bloods abnormal and high CRP and ESR, symptoms pointed to lupus. Doctor nightmare for some years, the usual, it's just your thyroid and you have fibro, maybe you have narcolepsy, others haven things worse than you blah blah blah.
Found a good GP, …
Comments: 8
Newbie, new to the dx, but not to the symptoms
Tue Apr 30, 2013 2:20 pm by Lenorekitty75
Hello Everyone !

Just came across this site today. Which is odd because I've been googling MCTD for months now. It's nice to know there are others out there in the world who could relate to what has become my life. Although I have frequented lupus and MS boards over the last 9 yrs and had wonderful support.
I am Christina, 37...mum of 3 the youngest is 3 and the oldest is 14. The Dr's have …
Comments: 4
June 2019
| Mon | Tue | Wed | Thu | Fri | Sat | Sun |
| --- | --- | --- | --- | --- | --- | --- |
| | | | | | 1 | 2 |
| 3 | 4 | 5 | 6 | 7 | 8 | 9 |
| 10 | 11 | 12 | 13 | 14 | 15 | 16 |
| 17 | 18 | 19 | 20 | 21 | 22 | 23 |
| 24 | 25 | 26 | 27 | 28 | 29 | 30 |
Calendar

Hello All,

I was diagnosed with MCTD in 2007, after about 6 months of various doctors not being able to figure out why I suddenly developed peripheral neuropathy in both feet. 

Here I am almost 7 years later, still have nerve damage in both feet, and I've had flares, but a lot of people's stories are so much worse than what I've experienced so far. I've been hospitalized, but so far only once last year for respiratory failure. My lungs filled with fluid, it was NOT FUN. 

Mainly I suffer from profound fatigue that leaves me able to do hardly anything. This disease is completely freaky, and it angers me that it gets so little attention when you consider how far it reaches (especially when lupus etc are included). 

I thank Abby for taking on this project, and for carrying it so far! 

Peace to you all,
LaraC

LaraC

Newbie





Posts

: 4


Join date

: 2013-06-21



Hi LaraC,
I just joined this forum and am not quite sure how to get around yet but wanted to say hi and welcome you.
Your intro struck me because I've had peripheral neuropathy for many years, but so did my father, so mine was labeled idiopathic. Possibly inherited.
It wasn't until today that I read an article that connected small fiber neuropathies with auto-immune diseases.
Seeing your post was wild because I guess that's probably where my MCTD started, too!
I was diagnosed with MCTD because of a RA type flare up but my blood sests didn't have the RA markers and although my grandmother had lupus, my ANA was fine. My PCP is a real sleuth and wouldn't stop testing the blood till he figured out what was going on.
Eventually we knew I had fibromyalgia but the pain became so incapacitating and everywhere I was even told at a pain clinic I had Central Pain Syndrome.Then my PCP discovered I had Lyme Disease on top of everything else! When that was treated I felt better for a while but just...so...tired...
AND I fell down a lot. Like A LOT. Three or four sprained ankles a year and tripping all the time up stairs...acute pain on top of chronic pain....I was losing my mind. But now it's all starting to make so much sense. Maybe that was polymyositis?
Just a few weeks ago I got the Malar rash, fever and REALLY SICK as my first definable lupus symptoms. So now I guess I've got it ALL and the thrill of symptom du jour from MCTD.
Oh well. Brain fog hasn't helped me figure it out too well. It has made it difficult to remember details and to put any of this in order....and I guess I'm babbling, but thanks for joining the forum and for talking about your neuropathy.
It seems like one at a time the pieces are all falling into place.
Hope tomorrow is a good day for you.
Soft hugs, Joanne

JoanneVT

Newbie





Posts

: 4


Join date

: 2013-05-25



Hello Joanne,
"Symptom du jour" -- that made me laugh! That's EXACTLY what it's like! Complete craziness is what I also call it. 
I think my illness started years before my feet went "dead" ... I had intermittent shooting pain in both my feet for many years prior to the full blown neuropathy. Never went to doctor to figure it out, knew nothing would get done. One day I was at work, at my desk, my left foot went numb, and wouldn't recover. Next day, the right one. Doctors were stumped, finally landed at a neurologists office who ordered the right tests, and who then sent me to the rheumy. 
By the way, I also have neuropathy in my left forearm, and the last 3 fingers of my left hand, how is that for random and ridiculous? No rheumy I've seen has said anything about a connection between the two, so I'm glad to see you've been reading about connections, as I haven't seen that at all. Although I have heard of an autoimmune illness that only goes after nerves - Chronic Inflammatory Demyelinating Polyneuropathy. I haven't read up on this much yet, but need to find neurologist to discuss it. 
The thought of this progressively attacking my nerves leaves me jittery, since pain meds do not work on nerve pain. I've always just dealt with the shooting pain in my feet, and I still get them, although not quite as much as at the beginning. 
I have also fallen, not quite as much though the last few years as I've become just much more cautious and move slower, especially on stairs, curbs, etc. 
I have read that in Germany they are doing studies with large doses of alpha lipoic acid, and having some results as related to the neuropathy. I take 1200mg daily, split in two doses (buy it from GNC, only when it's buy one/get one), but can't say honestly if it's making any difference; because there's no way to tell if it would be worse without me taking it of course. I just figured, what's one more pill in the smorgasbord that I already ingest daily  

I had a crazy two week episode in April that left me completely wiped out, I was basically in bed, my docs were of no help, am thinking of changing rheumy. Last week, had flare that lasted 2 days, I don't get the lupus symptoms, but I do get to where I feel as if I've been beaten with a baseball bat, and I'm hardly able to get out of bed to even just get to the bathroom. I also get weird aches and pains just wherever the disease feels like acting up for the day. My teeth, tender spots on my face bones, kidneys, and they come and go, usually not hanging around for more then a day. FREAKY.
Why is no one studying us? You'd think somebody would find interest in something like this - we're just about exotic  

Ok now I'm rambling. Thanks for writing - and for the soft hugs  

LaraC

LaraC

Newbie





Posts

: 4


Join date

: 2013-06-21



Hi Lara C & welcome to the forum,
thanks for the compliment

_________________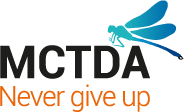 ---
Permissions in this forum:
You
cannot
reply to topics in this forum