New to Group
Thu May 21, 2015 12:12 pm by leeG
HI All, thanks for letting me join, i was diagnosed two yrs ago, altho had symptoms for much longer and now wonder if the MCTD started in my 30s when i was diagnosed with chronic fatigue. now also have raynauds, hashimoto's, blepharitis (sp?), asthma, and multiple allergies, Plaquinel has amazing effects until i had a severe reaction, and now on Atabrine (quinacrine) but its not as effective. …
Comments: 0
New to group, New to disease
Tue Aug 26, 2014 5:58 am by MissDaisy
Hello,
I am a 36 year old female with 3 boys, ages 4-9, and I work as a 911 Dispatcher. I started having symptoms about 3 years ago starting with lumbar pain. I put it off for well over a year thinking it was just over-exertion. When I couldnt take the pain anymore as it was constant, and even just turning my head to the side caused severe pain. I got to the point that standing, sitting, and …
Comments: 1
How much pain before accepting medication?
Fri Sep 19, 2014 9:46 pm by josephine landau
Hi - My names Jo, I'm 42.
I was diagnosed in January of this year with MCTD, after a year or so of growing symptoms (Reynaulds, aching joints etc) I am a working mum with 2 boys, so my days are fairly hectic.
I take B12 injections for fatigue, Levothyroxine for low thyroid and Tegretol for an epileptic seizure I had 10 years ago -So I was reluctant to add to my drugs list and I declined any …
Comments: 0
Not yet diagnosed teen from Finland
Thu Mar 27, 2014 6:12 am by finnishgirl
Hi everyone!
I was happily suprised when I found all this great stuff for us MCTD patients! And hope to get to know some people with this illness. Because there's not a lot of stuff for us in Finland.
I'm a 15-years-old girl from Finland. I still haven't got a diagnosis for MCTD, but my rheuma specialist has suggested it after many years of different tests. And it seems to be logical, I have …
Comments: 0
Another Australian story
Fri Nov 29, 2013 9:50 am by Ozzie1954
First of all, it is so good to find a forum with people who have been going through the same issues. I was doing a search on earache/jaw pain which is afflicting me this morning and found this forum.
My story begins in 1987 but probably goes back a lot further because of other issues that surfaced in my teens. It started after I had a bout of the flu, went back to work where I was handling …
Comments: 1
New from California.
Fri Jul 26, 2013 10:28 pm by mollyingrid92
Hello! My name is Molly, 20 years old, California resident. At the beginning of the 2013 year I noticed I was having really bad knee pains that would last for a while. When I finally went to see my doctor, he moved my leg around to see how my knee was working. Then he did this weird on where he would put a hand flat on the side of my knee and with the other hand push on the opposite side of my …
Comments: 8
This is all new!
Thu Apr 18, 2013 2:35 am by Admin
Ive never run or created a forum before so there may be some bugs, please let me know as soon as possible so I can correct them! I hope you find it easy to use!
Admin

Comments: 9
Hi from Australia
Tue Apr 30, 2013 12:46 pm by gorillagirl
Hi everyone

A brief bio. Female, 45, Hashimoto's since young. Started with flare ups after activity, sore joints and muscles, feeling sick, bloods abnormal and high CRP and ESR, symptoms pointed to lupus. Doctor nightmare for some years, the usual, it's just your thyroid and you have fibro, maybe you have narcolepsy, others haven things worse than you blah blah blah.
Found a good GP, …
Comments: 8
Newbie, new to the dx, but not to the symptoms
Tue Apr 30, 2013 2:20 pm by Lenorekitty75
Hello Everyone !

Just came across this site today. Which is odd because I've been googling MCTD for months now. It's nice to know there are others out there in the world who could relate to what has become my life. Although I have frequented lupus and MS boards over the last 9 yrs and had wonderful support.
I am Christina, 37...mum of 3 the youngest is 3 and the oldest is 14. The Dr's have …
Comments: 4
May 2019
| Mon | Tue | Wed | Thu | Fri | Sat | Sun |
| --- | --- | --- | --- | --- | --- | --- |
| | | 1 | 2 | 3 | 4 | 5 |
| 6 | 7 | 8 | 9 | 10 | 11 | 12 |
| 13 | 14 | 15 | 16 | 17 | 18 | 19 |
| 20 | 21 | 22 | 23 | 24 | 25 | 26 |
| 27 | 28 | 29 | 30 | 31 | | |
Calendar

Hi,

I am so glad that you started this forum! I felt funny positing things on FB about how I felt, the meds I was taking, etc., you never know who is looking at that and I really have not shared too much with friends and family. In general, they know that I have an autoimmune problem, only the closest know exactly what it is, and they don't understand most of it... When I tell people I have Autoimmune Hepatitis all they hear is Hepatitis, sure it is either A, B or C no matter how much in detail I tell them about AIH!

I was diagnosed with Autoimmune Hepatitis, March 2011. My symptoms started to really show June 2011. Until June 2012 I was having a flare; unknown to my Liver Doctor that I had more going on. He sent me to a specialist, because my labs said the Autoimmune Hepatitis was under control, yet I still had NO energy at all! I thank the Universe and God that I have been so fortunate to have good doctors! They have literally saved me.

The specialist, a Rumy, took one look at me and diagnosed the MCTD, with overlapping Autoimmune Hepatitis, Lupus, Sjogrens, RA, Reynards and a few others that are relatively minor at this point. She was $695 for an office visit and didn't take insurance, so I was left to find a Rumy that took my insurance. In July 2012, I found one that took me a long time to warm up to, I thought she was going to kill me (not literally) but it was so difficult to communicate with her that I began to search for another one. She put me on Cell Cept, Plaqunil, Tramadol and some sleep meds, plus I take Budesonide for my liver because I cant take Prednisone, and Blood Pressure meds, a side effect of Budesonide and eye drops for Glaucoma, also a side effect of something!

I was at the end of my rope when I started seeing her last July, and I have her to thank for getting me, not only feeling better, but back to work full time! I really never thought that I would be able to have a job again... I struggle with keeping the energy up to work, and had to hire help at home to keep me healthy enough to work, but as I am sure you all can relate to, working and/or feeling productive in anyway is so much better than not being able to get off the couch! I may work 5 days a week not, but at least one day per weekend is doing nothing! Plus many nights...

My hope is that all of us can have some sort or our 'old' normal lives back...

Thanks again! I really don't tell too many about the details..

Best,
Lisa
Last edited by Admin on Thu Apr 25, 2013 1:01 am; edited 1 time in total (Reason for editing : Putting a proper suject in the title line for easiness of searching for topics.)

Lisa Douglas

Newbie





Posts

: 5


Join date

: 2013-04-22



Lisa,
Glad to hear that medicine is helping you and you're back at work!! So far, I haven't found the right meds for me.
I have never heard of autoimmune hepatitis. I am a bit of a geek with everything related to MCTD, too. Fail on my part! I have had problems with elevated liver enzymes for many years (prior to diagnosis of MCTD). I wonder if this is related to MCTD? I will have to do some research.

Looking forward to sharing more stories.
Stacie

StacieicatS

Member





Posts

: 14


Join date

: 2013-04-22



Hi Lisa


_________________
"In the depth of winter, I finally learned that within me there lay an invincible summer"

Albert Camus~

kimmieg33

Member





Posts

: 42


Join date

: 2013-04-18


Age

: 50


Location

: Living in the moment



Hi Stacie,

I had never heard of Autoimmune Hepatitis before either! I had a friend who was diagnosed with Lupus about 13 years ago, and supported her through treatment. My GP actually took the initial blood tests and determined AIH and sent me to a liver specialist. I thought I was going to die when I walked into his office and his speciality is Liver Transplants! He totally knew what was wrong with me and put me on the right medication. Unfortunately, MCTD also presents many of the symptoms that AIH can, as it can with so many of the over lapping diseases. I live in the Bay Area and feel very fortunate that I have had doctors that have helped me. I honestly never thought that I would ever 'live off the couch' again! But I am, and I totally believe that all of us can have some semblance of our prior lives. Keep searching until you find the right doctors! it is exhausting, and even beyond exhausting, but worth it in the end...

My best to you,

Lisa

Lisa Douglas

Newbie





Posts

: 5


Join date

: 2013-04-22



Hi Lisa,
Welcome to the forum! I'm so glad you have found the right combination of meds. I am on the right combination now & feeling a lot better, I still have my flare up days but fewer of them & more widely spread apart.

I have never heard of AIH. Do you mind divulging us with more information on it (don't worry you don't have to include any personal details if you dont want to)
I will probably do some research on it & add something onto my website. haha more typing! I'm such a geek!

I've repinned this post to the subject area of other illness/diseases section. I understand that this was your introduction but there has been a few posts on the subject of AIH & I'm sure there will be more so I think it more belongs in that subject area

I also found this link to the British Liver Trust with some information on AIH. There will be more info on that site on how it affects your liver.
Info on AIH - British Liver Trust
Last edited by Admin on Thu Apr 25, 2013 12:42 am; edited 1 time in total
_________________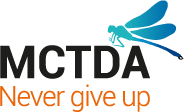 Similar topics
---
Permissions in this forum:
You
cannot
reply to topics in this forum